The Ultimate
Instagram Search
Engine for Influencers
"An influencer search-engine from the future "
Identify Top Influencers
We've built the best instagram search engine for influencers, 100k+ VETTED influencers in every niche possible.
Pick The BEST Fit
Get in touch with the right influencers. Our instagram search lets you filter by content, audience location, age, gender & more.
Contact Them At Scale
Every single one of our instagram influencers has verified contact information. Export lists to your own CRM and scale influencer recruitment.
Find Instagram Influencers
We use machine learning and AI to deliver deep insights into what an influencer actually posts. Our Instagram search engine isn't built off arbitrary metrics like #hashtags. Our tool crawls social profiles and understands the type of content they post. We return highly relevant results based on your search queries.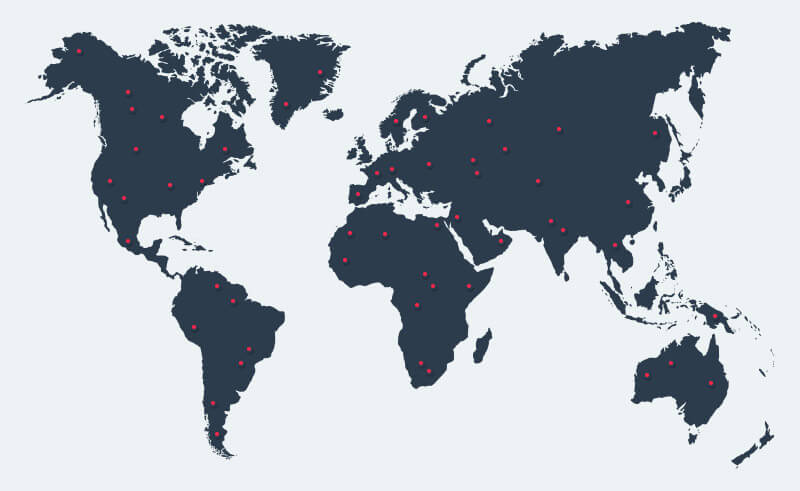 Global Reach
Our influencers are truly global. We analyze influencers audiences to build location-based audience profiles. We then allow you to build search filters at the country, state, regional & city level. Our location technology is unmatched in the industry!
Simple, Powerful Filtering.
We let you filter by dozens of metrics. Things like content niche, engagement rates, total audience size, audience location, gender & more. In a few seconds marketers can create highly relevant lists of influencers that match their brand standards ready for outreach and on-boarding. It's instagram search for marketers.
The ultimate 
Instagram Search
for Influencers
Why a search engine for influencers?
Look, if you have ever tried to aggregate influencers on Instagram manually, you understand how seriously challenging this is. Let's face it, social platforms were not built for this type of activity, and with the rise of influencer marketing (we know a bit about that..) we got fed up. Our customers love our influencer search engine. It's a simple way to sort through millions of social profiles on Instagram and other networks. We help you filter by the right metrics, so you can find the right influencers for your brand.... we guarantee it.
Every 
Content Niche
is indexed
Power-Middle Advantage
When we set out to build Grin we took our time. We wanted to understand what type of influencers drive the most ROI for advertisers. In doing so, we analyzed 2,000,000 social accounts. Influencers with under 250k total followers drive 3x the engagement when compared to social celebrities. Our Instagram search tool organizes this hard to reach segment for advertisers in a simple and effective way.
Every brand has different needs, we understand that. An Instagram search tool should allow you to quickly find relevant influencers based on your needs. Our instagram search engine uses contextual search to deliver results based on content type & quality. Type in "Music" and you see instagram influencers who are actual musicians, not fans. Type in "music fans" and you get music fans. Our search engine is a powerful, one stop shop for finding amazing creators for your campaigns.
Manage Influencer Lists
We let you build dynamic influencer lists. Need to run a campaign? No problem, once created, simply export the list and invite your influencers. Our instagram search tool provides contact details on every single influencer we index. We think our data is the best in the industry!
Location-Based Results
Customers use Grin's instagram search engine for identifying instagram influencers based on their location. We build audience profiles on our entire influencer database and let you filter results based on accurate location data. It's like magic!
Built for Modern Marketers
The world is social. Millennials are tuning into Instagram, Snapchat & YouTube 10 times more than traditional channels. In order to engage and reach this young generation, you need to speak their language. Grin is built to help you cut through the noise and do just that! Talk to consumers in their voice, through their channels. It's why we built our influencer search engine. We want advertising to be better, more authentic, and deliver a stronger ROI for marketers. Influencer marketing is the future. Now, with the touch of a button, you can be in touch with 1,000s of vetted influencers ready to do wonders for your brand.
Instagram Search for Influencers
We're the best Instagram search for influencers in the industry. Our proprietary technology takes the headache out of finding the right influencers for marketers and advertisers. Plus, we practice what we preach. We run managed influencer campaigns for our clients everyday and our influencer search engine is the backbone of our operation. We're now offering our tool to you! Make sure you don't miss out.