Success Story
Darn Good Yarn is a Shopify store that sells sustainably produced yarn handspun by women in India. As the brand grew, Darn Good Yarn decided it needed to expand its marketing plan. Their yarn is visually appealing, so they wanted content showing off the colors and textures. And because the product appeals to crafters, it was also important to come up with content that displayed finished projects using the yarn.
Unfortunately, with a small staff, doing formal product photoshoots was difficult. That's why the company was pleased to discover that their fans were already creating the content they needed. DIY micro and nano influencers have a fiercely devoted group of fans who regularly look to them for recommendations, patterns and creative inspiration. These creators were already great at producing visually-stunning photos that resonate with their highly-targeted audience. So, for Darn Good Yarn, using influencer marketing to get their content was a no-brainer.
+20%
Subscription sales growth
2k+
pieces of influencer content
the story
Creation of evergreen content
When Darn Good Yarn began working with creators, they did not have a systematic approach in place. Creator outreach was conducted over email. Without a way for each team member to have visibility of the communications, there was a risk of redundancy, overlap or inconsistent messaging. This confusion could frustrate creators, weakening the relationship.
Darn Good Yarn also needed a collection of evergreen content that could be used on their website to attract and delight customers, usually in the form of knitting or crochet patterns. Paying someone to create patterns for the site would be expensive, so the company needed a way to use influencers to source this type of valuable evergreen resource.
the goal
A system of partnering with authentic creators
Darn Good Yarn realized that there were too many aspects of their influencer program that were tracked in different software and needed a solution for their email outreach, their creator reporting, payments, and promo codes. 
The Best Influencer Platform to Help You Grow Your Ecom Site! I am a big fan of having everything in one spot, emails, contracts, supporting documents, payments, conversion tracking, etc. It makes is so easy to manage and so much easier to scale.
- Keri O'Brien-Wytrwal, Director of Marketing & Sales at Darn Good Yarn
the solution
All-in-one creator managment software for everything influencer marketing
GRIN's comprehensive creator management software allowed the company to streamline everything they were doing into one influencer marketing platform. Each of the tasks being handled with separate platforms now could come together.
Remembering that content creation was the company's initial priority, GRIN's media library features allow the Darn Good Yarn team to easily audit and evaluate their content. The fact that content can be filtered by the colors in the picture was especially helpful in designing colorful and appealing campaigns.
GRIN also helped the company solve for creator management. Managing campaigns became easier because GRIN automatically pulls in the content creators are posting, making it easy to organize.
GRIN's Shopify integration was indispensable. They were able to make product orders directly in GRIN while tracking creator performance with discount codes and affiliate links. Paying creators is made simple as GRIN tracks commissions and allows you the ability to issue the payments to creators from the software.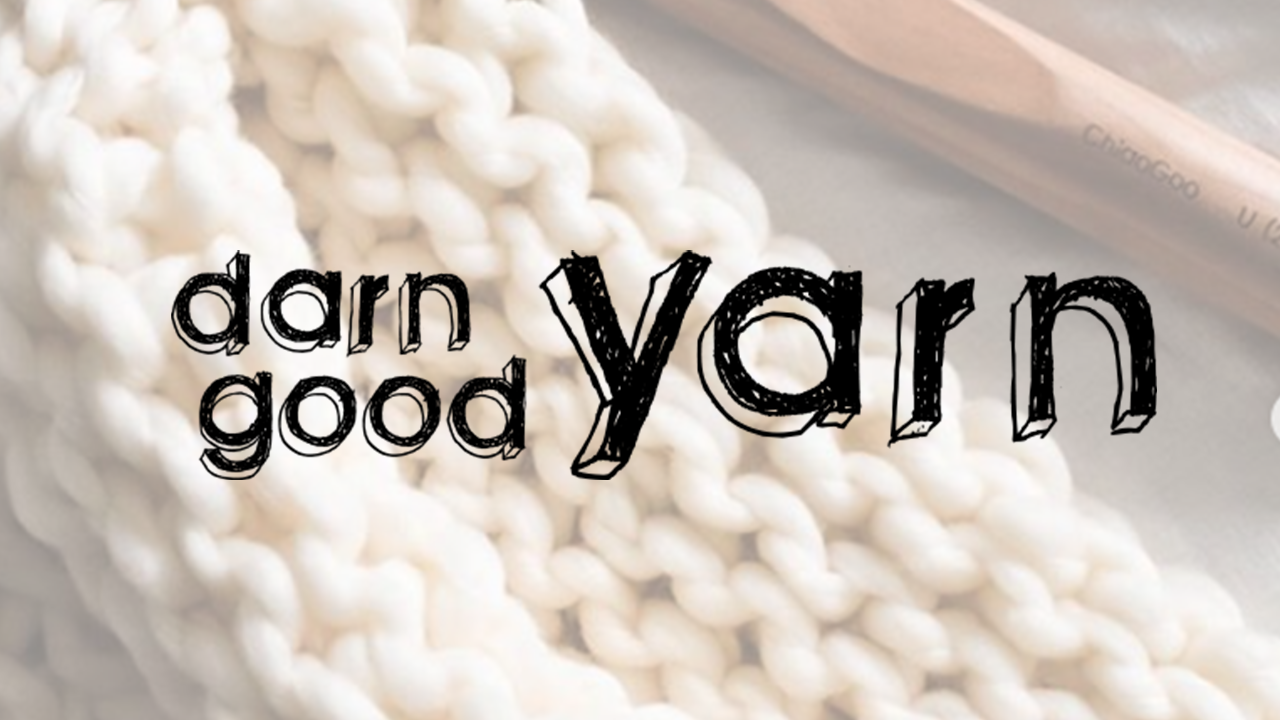 the results
700% creator growth
As a result of GRIN's robust array of features, Darn Good Yarn is able to fully leverage their influencer marketing program to its greatest potential. By taking advantage of GRIN's analytics and reports, the company can identify which creators are most effective and strengthen those relationships. 
The Darn Good Yarn team was especially impressed that it was so easy for them to import their existing creators and start to use the program for communication. GRIN's ease of use is what allowed the company's influencer marketing program to scale rapidly. The number of creators grew a whopping 700% after introducing GRIN to their workflow.
Why choose GRIN? Check out more of what makes us special
Make the most of your influencer marketing program with the all-in-one creator management platform designed to help you build more authentic, brand-boosting relationships.