Success Story
Tubby Todd founders, Andrea Faulkner Williams and her husband Brian wanted their children's soap products to be made from natural ingredients that are safe for babies and their delicate skin. The Williams' imagined natural baby products that offered sweet, yummy scents, and luxurious lather. Finally, they found the right manufacturer to help them create an awesome brand of natural baby care products. 
As parents to a baby with eczema, Andrea and Brian learned first hand how important it is for babies with extra sensitive skin to have products that won't irritate or dry out their skin. They decided to reformulate to create a product that would soothe and hydrate their new baby's eczema skin while still smelling and feeling great.  
Today, Tubby Todd is a beloved brand with fans all over the world. They love connecting with other parents and fostering a supportive community built around their brand.
the story
A tiered program of sales channels
Andrea decided to reach out to everyone in her "mommy" network who had a following and send them her products. She didn't ask for anything in return. She just hoped to receive genuine feedback. 
The laid-back approach paid off and influencer marketing became the foundation of the business. 
To organize the program, the Tubby Todd team broke their creators into tiers. The first tier of creators are people who received products as free gifts. The second tier of creators are those who share with their followers and earn a commission for the sales they generated. And a top tier of high-performing affiliate ambassadors get their own link to share and earn a percentage of the revenue they generate. 
the goal
Scaling product seeding efforts & tracking commissions
Tubby Todd started out managing their influencer marketing information on Google Sheets. When they began to refine their program by adding in their upper tier of ambassadors this meant that more creators were being sent free products that needed to be tracked and some ambassadors were now being paid commissions and needed tax forms and payouts.
The tiered approach required more metrics to track and monitor on a regular basis. With over 400 influencers now on the Google spreadsheet the team needed a better solution for organizing, tracking and scaling their influencer program.  
Finding GRIN was one of the biggest tools for our business to scale. We were able to take this one sales channel of influencer marketing and make it multiple sales channels."
- Andrea Faulkner Williams, Co-founder & CEO at Tubby Todd
the solution
A software to manage, track, and report all-in-one
When Andrea discovered GRIN, she realized that it offered the specific features Tubby Todd needed to organize, manage, and grow their influencer marketing program. It was important to Andrea to find ways to put more marketing dollars into more sales channels. GRIN allowed the company to take a single sales channel for influencer marketing and turn it into a multichannel moneymaker. Using GRIN allows them to get amazing creator content that can be repurposed or reused in other marketing channels.
GRIN has also helped Tubby Todd's workflow immensely. When they decide to invite someone to become an ambassador, they can enter their information into GRIN which allows them to send out quarterly gifts, easily track every sale each creator makes and pay out commissions through the GRIN program. 
Finally Tubby Todd is able to run specific campaigns through GRIN. This feature has allowed them to hone in on which creators are making conversions or create branded campaigns that relate to periodic sales or seasonal events.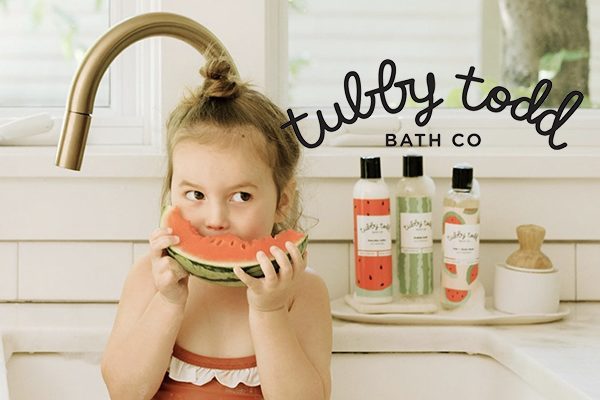 the results
Multiple revenue channels with creators
By switching to GRIN, Tubby Todd has been able to successfully grow their business by making it easy to communicate with their creators and keep close track of creator compensation.
GRIN allows creators to create authentic social media content in real time by helping the brand to easily convey season or promotion specific news and guidelines. 
GRIN has helped to keep the details of the program organized. With tedious influencer marketing tasks off her plate, Andrea has more time to spend in her private Tubby Todd Mamas group, which fosters relationships, shares educational tips, and gets the community excited to continue promoting the brand. 
Why choose GRIN? Check out more of what makes us special
Make the most of your influencer marketing program with the all-in-one creator management platform designed to help you build more authentic, brand-boosting relationships.